Awards
honouring VOS Musical Theatre members…
Any member of VOS Musical Theatre may recommend a fellow member as an Honorary Member or for the Dave Milligan Volunteer Recognition Award. Deadline for nominations is mid-July (specific dates are announced annually) and must include a written testimonial. The Board will review all nominations and selections will be announced at the AGM. For more information or to submit a recommendation, please email gm@victoriaonstage.ca or phone 250-381-1021.
---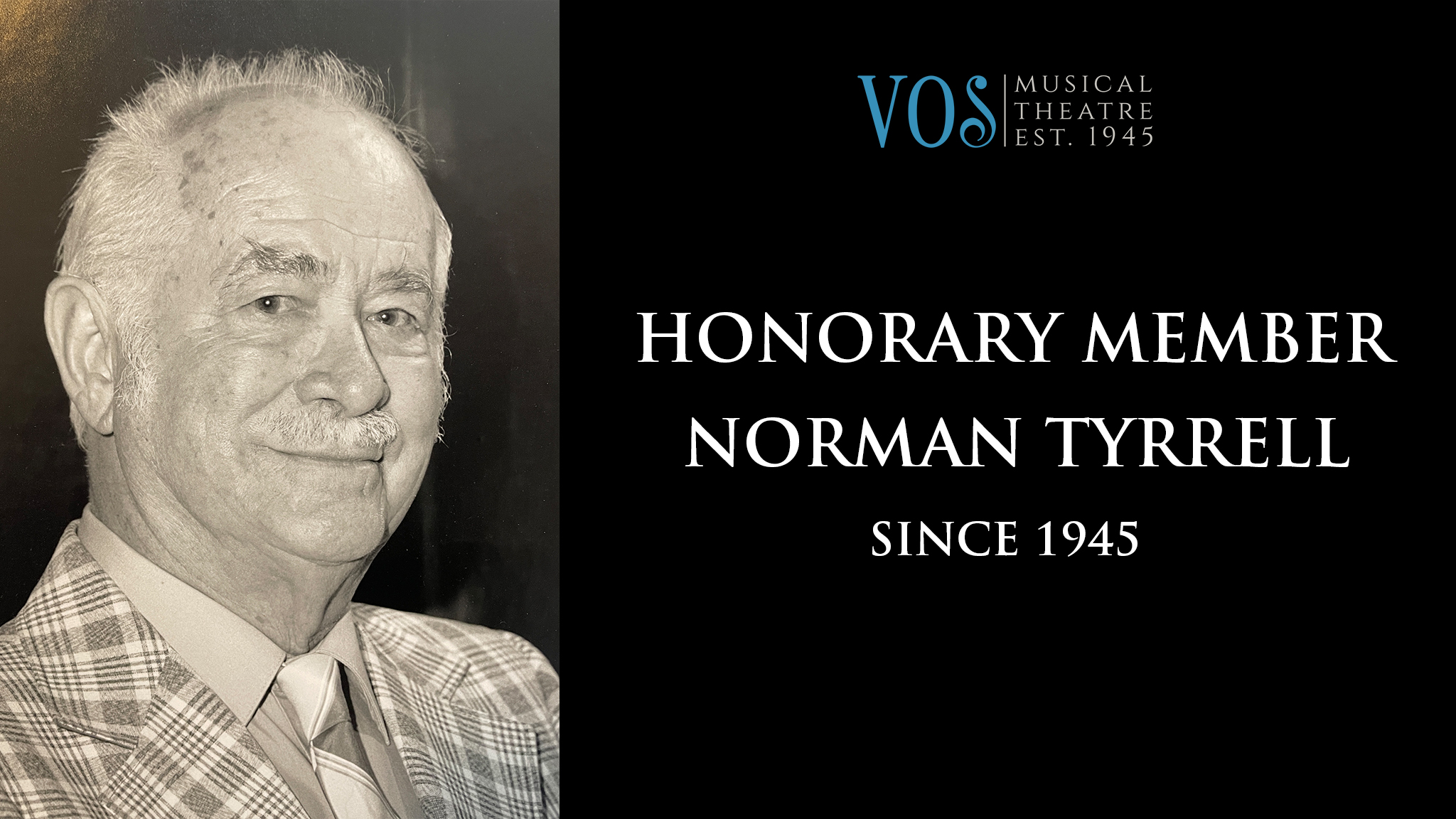 Honorary Members
The purpose of this Award is to honor individuals that have significantly contributed to the Society's well being and longevity. Nominees must exhibit outstanding contributions to VOS Musical Theatre. They must have at least 20 consecutive years as a member, served at least three two-year terms on the Board of Directors, and been involved in numerous productions in any capacity. Many Honorary Members still actively participate in all aspects of the Society.
Recipients
Francesca Bitonti
Fern Brawn
David Brillinger
John Britt
Mary-Lynne Britt
Patricia Draper
Doug Eriksen
Pat Girvin
Gwen Glew
Patrick Heath
Norah Hughes (Founder)
Joanne (Jones) Huston
John Laing
Heather Lewis
Holly McGimpsey
Alan MacKenzie
Peta MacKenzie
Doreen Massam
Loraine Travis
---
Dave Milligan Volunteer Recognition Award
David Milligan was a member of the Society for many years. He was a Stage Manager, Assistant Stage Manager, Dancer, Performer, and worked crew for many shows. Dave died suddenly in 2002 and VOS Musical Theatre wanted to recognize this amazing man. The Dave Milligan Volunteer Recognition Award acknowledges outstanding volunteers from the previous season (July to June). The qualities we look for are outstanding contributions to the Society on or off stage, always willing to help, and a positive representative of the Society.
Recipients
Janet Hender – 2017
Mary-Lynne Britt – 2017
Mary-Lynne Britt – 2014
Fran Bitonti – 2013
Mark Riishede – 2013
Lal O'Connor – 2011
Peta MacKenzie – 2011
David Hardwick – 2010
David Brillinger – 2009
Guy Chester – 2008
Tara Britt – 2007
Karl Issel – 2007
John Britt – 2005
John Laing – 2005
Lindy Van Alstine – 2004
Adrian Butler – 2003
Rosemary Pugh – 2002