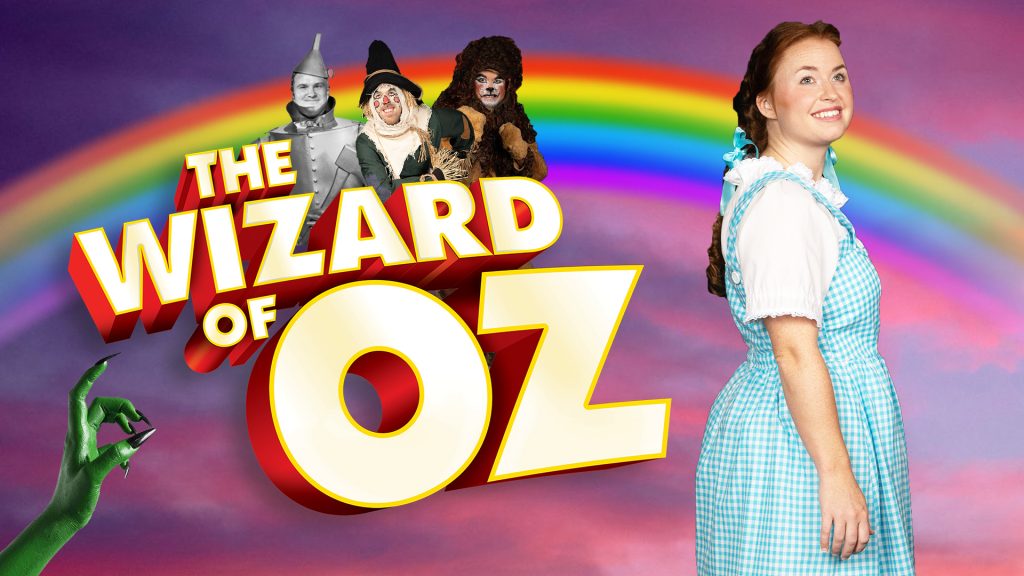 ---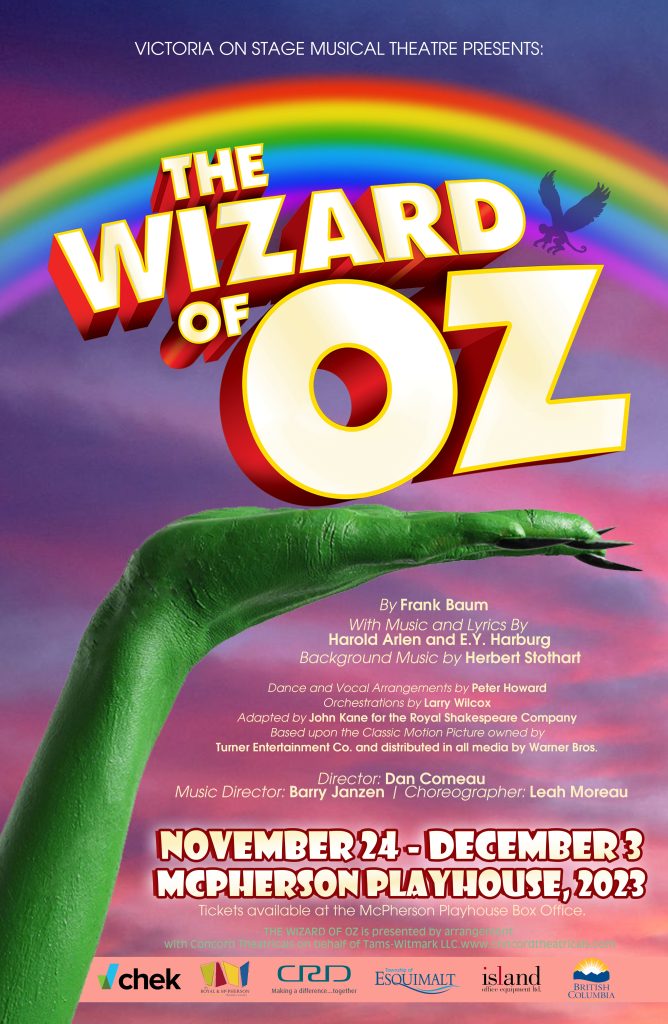 We're off to see the wizard!
L. Frank Baum's classic novel comes to life in this live musical adaptation of The Wizard of Oz. Follow Dorothy Gale, and her dog Toto, as they get swept away in a tornado that sends them to a magical land waiting for them on the other side of the rainbow. Walk alongside Dorothy down the Yellow Brick Road to experience an enchanted world filled with countless whimsical characters; good witches, bad witches, animals that talk, scarecrows that walk, and the mysterious and all-powerful Wizard of Oz in Emerald City. Filled with the original songs from the famous Judy Garland movie, this timeless show is sure to be a hit with any generation.
"…There's no place like home."




TICKETS ON SALE NOW!
Directed by Dan Comeau
Music Direction by Barry Janzen
Choreographed by Leah Moreau
Producer: Sue Pyke
---
CAST
---
| | |
| --- | --- |
| DOROTHY GALE | Marissa McClymont |
| HUNK / SCARECROW | John O'Dowd |
| HICKORY / TIN MAN | Brodie Nicholls |
| ZEKE / LION | Kyle Kushnir |
| MISS GULCH / WICKED WITCH OF THE WEST | Jennifer Wilde |
| GLINDA | Tenyjah McKenna |
| PROFESSOR MARVEL / WIZARD OF OZ | Francesca Bitonti |
| EMERALD CITY GUARD | Nick McClymont |
| AUNT EM | Jennifer Thomson |
| UNCLE HENRY | Ben Scoones |
| NIKKO | Matteo Blecic |
| WINKIE GENERAL | Neil Croswell |
| TOTO | Yoshi |
| ENSEMBLE | Carenza Angharad, Colton Blum, Conrad Anderson, Emma Wilde, John Manson, Kelsey Bushey, Sage Easton Levy |
| MUNCHKINS | Allie Stevens, Callum Spivack, Frida Fairlie, Genevieve Roszmann, Jaya Dale, Kaidyn Robertson, Kareena Dale, Mabel Gillespie, Milo Cardinal, Paige Roussel, Savannah Morrison, Stella Fairlie. |