Home For The Holidays With VOS
---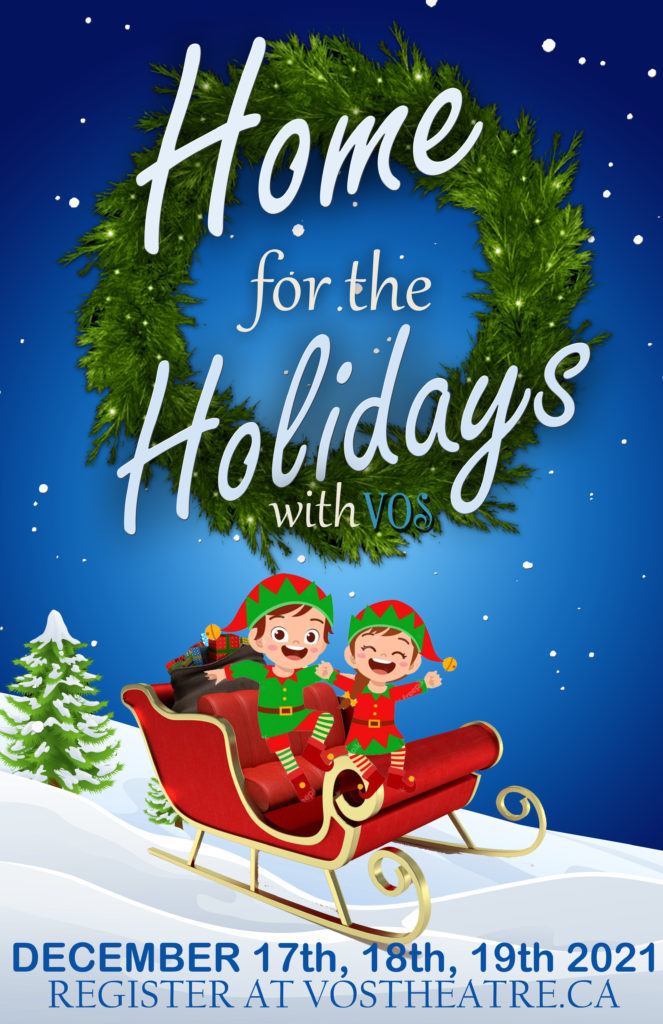 December 17th at 7pm
December 18th at 1pm or 3pm
December 19th at 1pm or 3pm
With the overwhelming success of last year's production, we invite you to join us once again for the 2021 Edition of our interactive, live-streamed Home For The Holidays With VOS. From the comfort of your own home, your whole family can sing-along, dance, and laugh with Santa, Mrs. Claus, and who could forget everyone's favourite head elf, Elfie! Plus, this year, Elfie has invited his sister Elfilina and some other surprise guests to come out and play! With the same professional quality entertainment that VOS is known for, this festive celebration will once again bring the magic of Christmas to you!
More Dancing!
More Sing-Alongs!
More Special Guests!
More Opportunities To View!
---
*SPECIAL ADD-ON*
Only $15 per Household*
Know any children who have been extra nice this year? Select one of the performances listed below and they will receive a special on-screen shout-out from the big man himself! Plus, after the performance, each child will receive a handwritten e-card from Santa and his elves!
Click to Register Child/Children Name(s)
Limited space available.
Santa Shout-Out SOLD OUT for:
December 17th at 7pm & December 19th at 3pm.
Shout-out registration deadline December 10th.
(*Household includes up to 3 children.)
---
Register to receive password protected link to
Home For The Holidays With VOS

Register here for free viewing only. If you would like to register for a child shout-out please use link above.